Piscine Global Europe exhibition 2018
The Aqualift team exhibited its ranges of movable pool floors at the "Piscine Global Europe" exhibition.
The Aqualift team exhibited its ranges of movable pool floors at the "Piscine Global Europe" exhibition held from 13 to 16 November 2018 at Lyon-Eurexpo.
Welcomed to the stand by Jean-Noël and Marie-Edith Morand, the manager and the head of Sales & Marketing respectively, visitors learned about the movable floor system designed by Aqualift thanks to a model pool.
The movable floor is raised just like a lift until it completely covers the pool. It was possible to see just how the floor merges with the surrounding flooring, thanks to the surface finish. An Aqualift movable pool floor, which works noiselessly and can be raised or lowered in less than a minute, enables you to optimise your use of space and enjoy all the pleasures of having a pool whenever you like.
The leading manufacturer of movable pool floors in the market, Aqualift has been in the news many times, including for its part in the Briga Towers project in Israel.
These two luxury apartment towers are built on the coast in the resort town of Netanya, west of Tel Aviv. They are 34 floors high and boast an Aqualift movable floor, 140 metres up in the air.
The Liberty movable floors, ideal for use in large-scale projects, are attracting more and more foreign customers. There are no limits to what you can achieve: size, shape, surface finishes, colour, depth. Thanks to Aqualift, you can build the pool that reflects your style.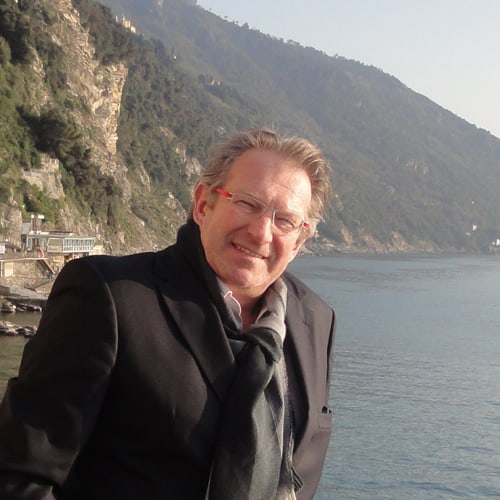 To understand more about the concept developed nearly 20 years ago, read the interview with Aqualift's Manager: Jean-Noël Morand
Why opt for an Aqualift movable floor?
Jean-Noël Morand:
We have been making movable pool floors for nearly twenty years. It's a designer system used to transform your pool, adjust the depth and gain back the space. This last point is the major purpose of the product.
When we first developed the concept in 1995, we created our own market. We now have over a thousand projects to our name, many of them outside France. Our aim is to install a simple piece of machinery in an aquatic environment, that can be made in any shape and which needs to be long-lasting and safe. We have worked tirelessly to achieve this and I am proud of my extraordinary team. Our motto is: ask us for the impossible, we'll do it for you!
How did such an ambitious endeavour come into being?
J.N.M: A chance meeting, someone said, "I work in swimming pools, do you want to come and work with us?" That was back in 1977. The idea then took root and led to setting up the Aqualift company, a few years later.
What is your vision for the company?
J.N.M: Our main objective is for the "Aqualift" product to conquer the world. We absolutely want to remain true to our values: putting people first, focusing on what the customer wants and, above all, setting the bar as high as possible when it comes to quality.
Do you have a favourite movable pool floor project?
J.N.M: Recently, practically every project we work on is a challenge, but equipping the pool on the upper aft deck of the "Norwegian Epic" turned out to be an extremely exciting and ambitious thing to do!